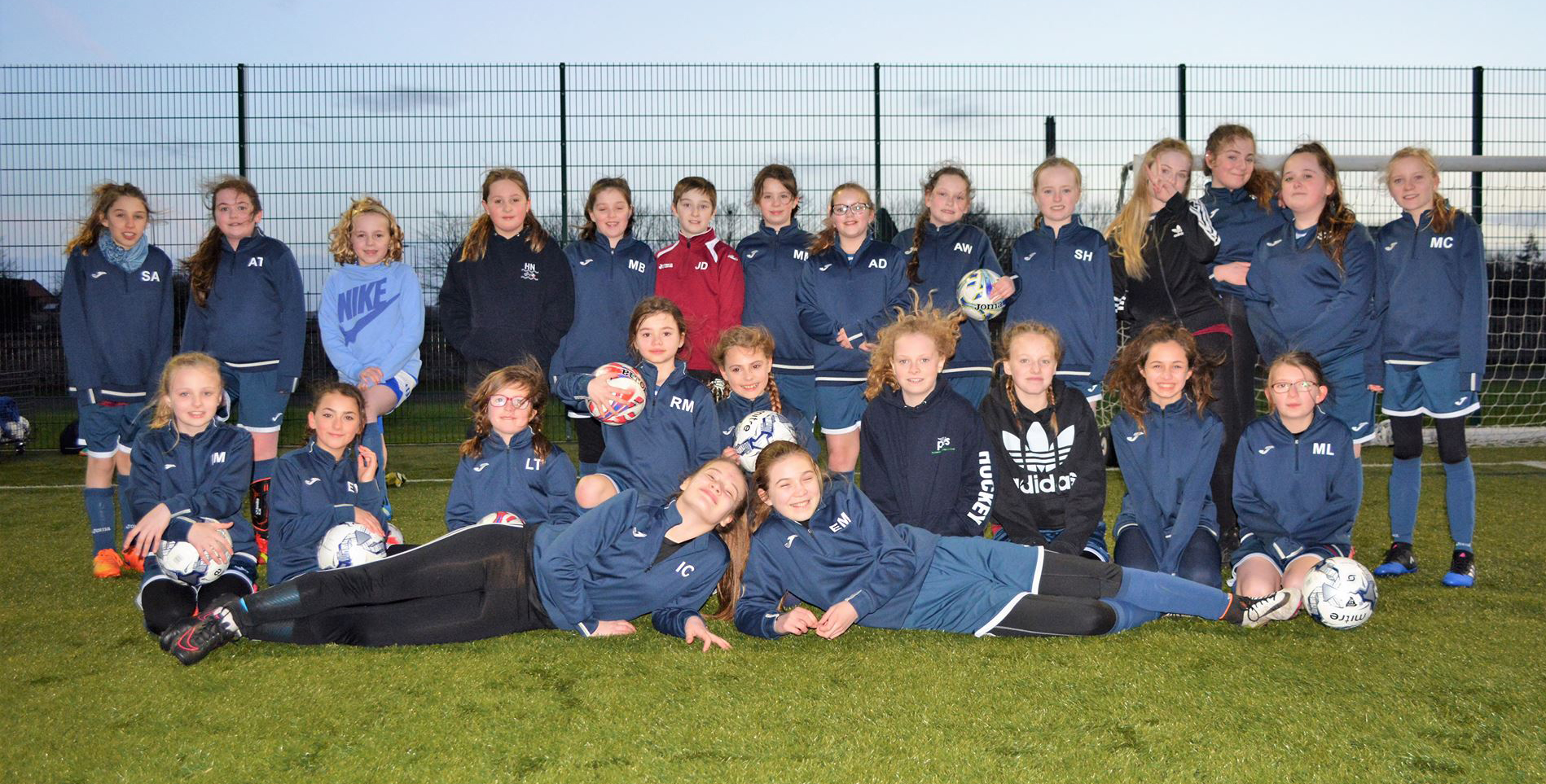 Information
We presently have 2 girls teams playing regular fixtures against teams in and around Edinburgh and the Lothians.
Training times
We train on Tuesday evenings from 6pm to 7.30pm at the 3G artificial pitches at Whittinghame Drive, Haddington. If you'd like to play please come along at those times to speak to the coaches. 
U11 Girls
Currently in the Scottish Football Association development league.
Contact: Jane Haydock – 07701 087008 – Email: info@haddingtonathletic.co.uk 
Contact: Neil Irvine – 07397 156333 – Email: info@haddingtonathletic.co.uk 
U13 Girls
Are playing in the U13s South East Leagues at 7 a-side, having been promoted in the summer from the Hayley Lauder League, they are now battling it out in the Lizzie Arnot League.
Contact: Glen McBeth – 07713 590498 – Email: info@haddingtonathletic.co.uk 
Contact: Daniel Harley – 07939 834013 – Email: info@haddingtonathletic.co.uk