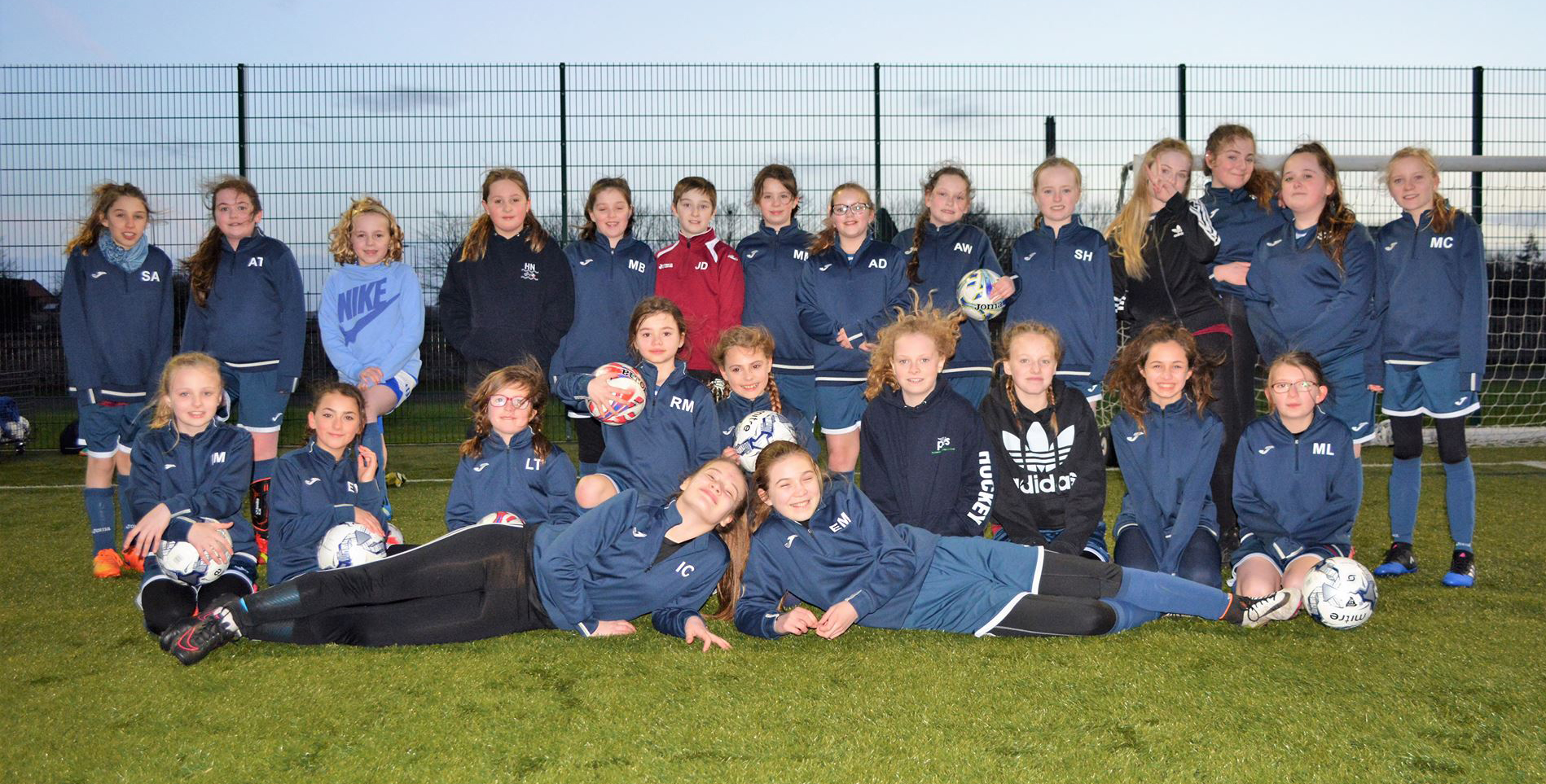 Information
We presently have 3 girls teams playing regular fixtures against teams in and around Edinburgh and the Lothians.
Contact: Chris Carruthers – Tel: tbc – Email: info@haddingtonathletic.co.uk 
Contact: Mikki De Costa – Tel: 07882 109 949 – Email: info@haddingtonathletic.co.uk 
Training times
We train on Tuesday evenings from 6pm to 7.30pm at the 3G artificial pitches at Whittinghame Drive, Haddington. If you'd like to play please come along at those times to speak to the coaches. You can try for free and then if you like to join us we can enrol you for a sub of £15 per month.
U11 Angels
Currently in the Scottish Football Association development league.
U13 Ravens
The Ravens are playing in the U13s South East Leagues at 7 a-side, having been promoted in the summer from the Hayley Lauder League, they are now battling it out in the Lizzie Arnot League.
U15
We have now developed our Girl's  team to start playing full 11 a-side at U15s, so there are some exciting challenges ahead. We always looking for new and willing players!